I was & am shocked and profoundly saddened by the horrifying discovery of the remains of at least 215 children at the former Kamloops Indian Residential School on the Tk'emlúps te Secwépemc First Nation. When the operation of residential schools was delegated by the federal government to several Christian faith-based groups, there were many failures in fulfilling Christ's mission of bringing the good news of the kingdom of God and helping the oppressed, including failures of the Catholic Church.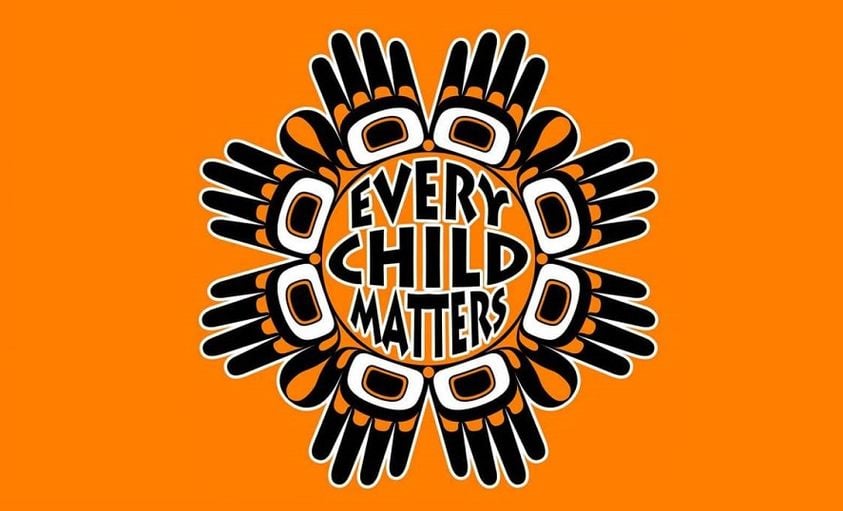 The presence of the graves of these innocent ones sheds light on a clear failure of those responsible in not embracing the Gospel values of love, mercy, justice and compassion, and for forgetting their commitment to respect the dignity of all people. We as a church must continue to learn from these failings and work with Indigenous communities towards the healing called for by the Truth and Reconciliation Commission.
I visited the memorial at the Spirit Catcher on the Barrie waterfront on Sunday, May 30th, and prayed, asking God to bring comfort to the families of the deceased and all survivors of the residential school system. As a parish we continue to pray for the families of these children and survivors and I commit ourselves to playing a constructive role in the journey towards healing and reconciliation.
In looking forward – we have collected over 100 pairs of shoes that we are sending to our partner Dioceses in Northern Alberta and the North West Territories.
Currently dioceses across the country, including the Archdiocese of Toronto, are in discussions to determine how to best engage in a renewed financial effort to meet the goal of the $25 million "best efforts" campaign. In addition, the archdiocese is developing a series of pastoral initiatives to engage parishioners and the broader community in a continued journey of prayer, listening and dialogue as part of ongoing reconciliation efforts.
On September 30th we celebrated a Liturgy of the Word with our Schools and Parish community. That video is available here.
The Feast of Our Lady of Guadalupe (December 12) is a National Day of Prayer for Indigenous Peoples.
From March 28 to March 31 Indigenous representatives from Inuit, Metis, and First Nations Peoples from Canada met in separate audiances with Pope Francis in Rome. On April 1st, 2022, all the representatives and their families and guests met with Pope Francis in the Clementine Hall at the Vatican. There were greetings and Prayers from the different spiritual leaders and Pope Francis gave an address. After the address there were cultural displays from each Indigenous group, and gifts presented to Pope Francis and gifts given By the Pope to each group of Leaders.
The address of Pope Francis in linked through a button on the right.