St. Mary's Bentwood Box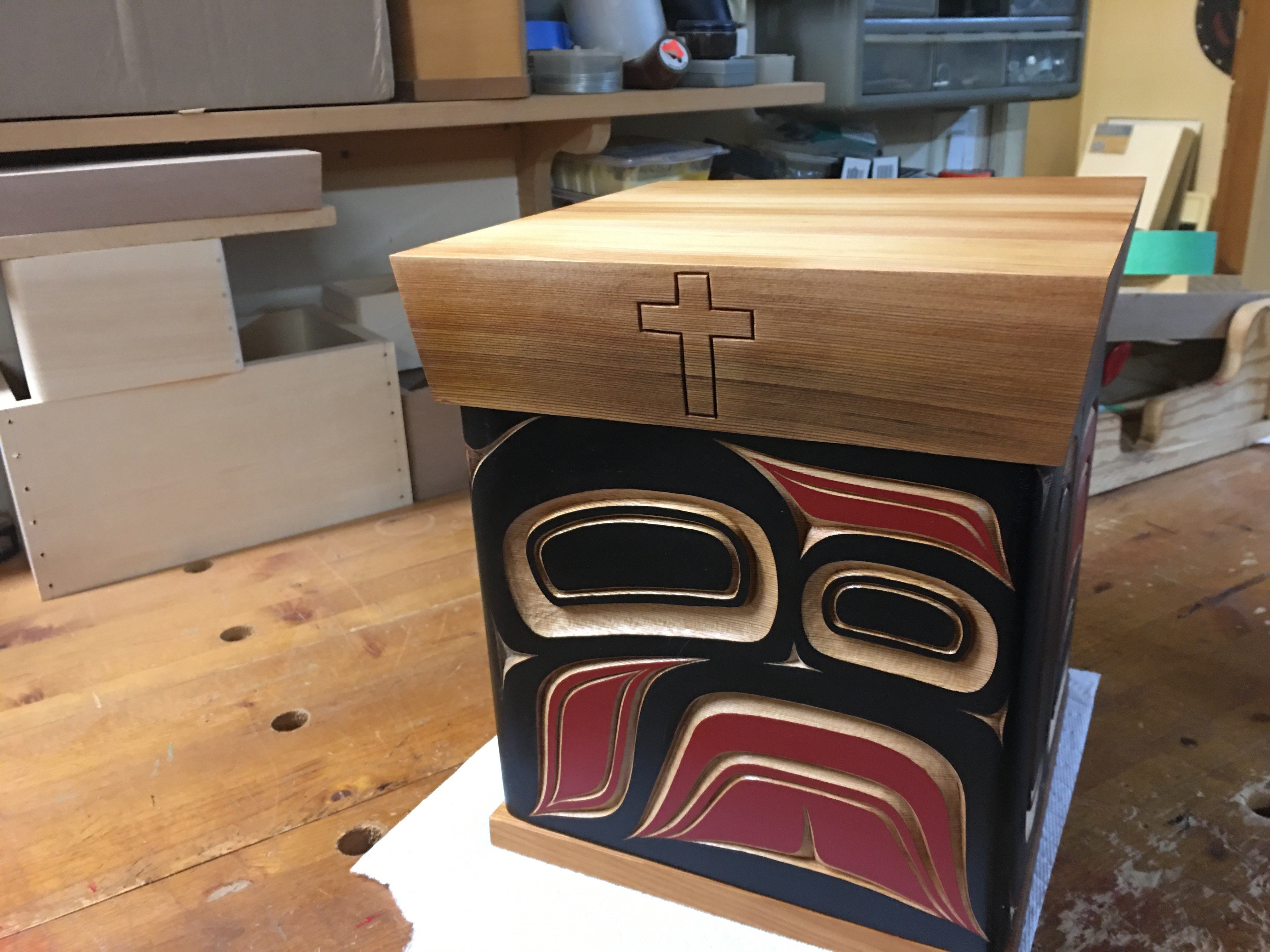 What is a Bentwood box?
Bentwood boxes are a traditional item made by the First Nations people of the Pacific North West coast including the Haida, Gitxsan, Tlingit, Tsimshian, Sugpiaq, Unangax, Yup'ik, Inupiaq and Coast Salish. They are usually made out of Cedar wood. Traditional uses of the boxes was varied and included storage of food goods, clothing and for burial. They were often without decoration while others were decorated elaborately.
The Residential Schools Truth and Reconciliation Commission had a large bentwood box in which those who testified could place articles that had special meaning. This is why St. Mary's commissioned this box.
Who Made our Bentwood Box? Our Bentwood box was made by James Michels, a Cree/Metis Artist from Burnaby B.C.
What is the meaning of the design? James calls this design "Infinity Box"
What will our box be used for? Each of the schools within our parish received a bentwood box, and so our box will be used to gather prayers from our parish and our Schools.
For more information on the Truth and Reconciliation Commission Bentwood Box click HERE