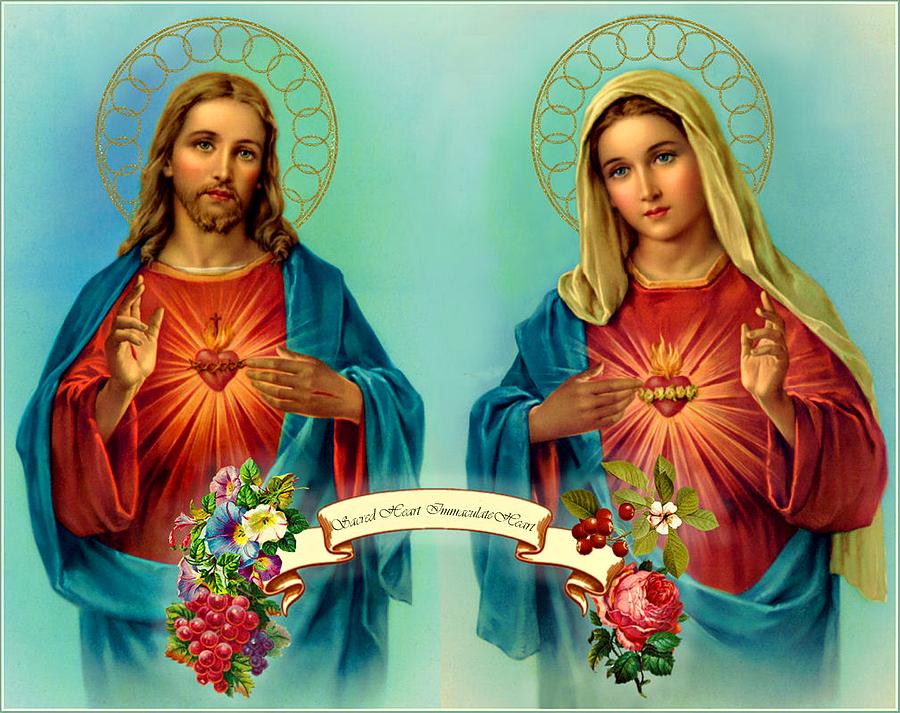 The Sacred Heart of Jesus and the Immaculate Heart of Mary are the Parish Feast Day for St. Mary's Parish in Barrie. This year the Feasts fall on June 11 & 12, 2021. Here is the Schedule for the activities these days:
Friday June 11, 2021:
We will be celebrating a special Liturgy of the Word with our Parish Schools
Which will be Live Streamed at 10:45 am Friday Morning.
The Church will open by 11:30 am, and we will have Mass in Person and Livestream at 12:10
After Mass - there will be Exposition & Adoration of the Blessed Sacrament continuously until Saturday Morning at 9:00 am
Friday Evening from 7:00 pm to 8:00 pm - there will be praise and worship during the time of Adoration.
Saturday June 12, 2021:
Adoration until Mass at 9:00 am celebrating the Immaculate Heart of Mary.
11:00 Confessions 1:00 Church Closes